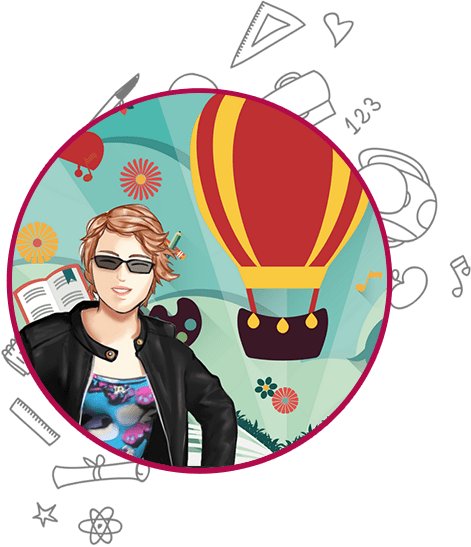 Hi! My name is Eliza and I'm a mother who loves making up stories. That's why I created BookBildr – to make it easy for you to turn your unique stories into custom children's books your kids will enjoy and cherish for years to come.
It all started with a song about a little mouse. Seriously. The idea behind BookBildr shaped when I made up so many songs and rhymes for my little son Simon, that I decided to make my own picture book. I wasn't handy with Adobe Illustrator so I just went to Google and looked for a tool that I could use to write, illustrate and print my book. The search returned all popular self-publishing platforms and design tools but none of them were what I was looking for. All of them wanted me to upload professional illustrations in specific formats, pre-make the whole book as a Word doc or a PDF, and so on. In short, there were too many hurdles and I had no choice but to come up with BookBildr!
I soon realized that BookBildr could become much more than a simple kids' book creator app. Schools could use it to create materials for classroom and extracurricular activities, children could make their own books and even upload their own illustrations, homeschooling parents could come up with endless educational resources, and much more.

Working on BookBildr has been a fantastic journey so far and it's only the beginning. We're planning to keep adding new features, new formats, and making BookBildr the best tool for creating illustrated books ever!

All the orders, including PDF downloads, are processed and fulfilled by our printing partner, Peecho.com. Their printing facilities are located in the EU, USA, Canada, and Australia, which lets us serve a global audience.