Write & Illustrate Your Children's book online for free!
Your book is just a click away!
It's never been easier to write and create a children's book online in the format you need. BookBildr offers softcover and hardcover books in three shapes and six sizes, perfect for all kinds of stories. Choose a format, start writing and then use our free online children's book illustrator to bring your story to life! We will then take care of generating your book in PDF, printing and shipping.
Portrait books are perfect for stories for older children because they can accommodate more text and still have exciting illustrations. Our portrait books come in two "flavors", hardcover and paperback, and A5 and A4 sizes.
Landscape books are great for full-page illustrations. You can still have quite a lot of text but this format makes the pictures stand out. The landscape books can be printed as hardcovers, layflats or paperbacks, in A5 and A4 sizes. 
Square picture books are ideal for toddlers and children between 3 and 5 years old. They are a great transition from board books. Our square books come as standard and layflat hardcovers in two sizes.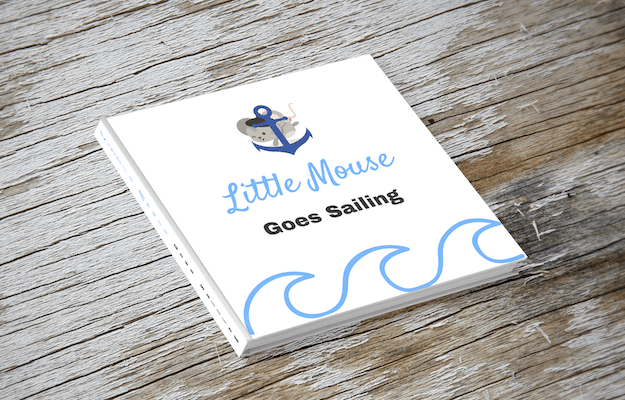 All BookBildr books feature glossy or matte cover and a perfectly bound customizable spine. Interior pages are printed on high-quality glossy or Mohawk paper
 All our books are custom-made, the exact price depends on factors like the number of pages, cover options, size, and format. Check out the sample prices below to get an idea how much your custom-made children's book will cost.
*Prices are in USD based on the current conversion rate from EUR. You'll be able to pay in your local currency at checkout. All prices are estimates per one book with the required minimum number of pages.
All BookBildr books are produced on demand, which means the delivery time depends on both manufacturing time and shipping. Typically, your books will be printed in around 5 working days outside of the peak season and delivery time depends on your location and the location of the printing facility (we print in the EU, Canada and Australia). Below, you can find estimated shipping times and cost. All shipping time estimates are for outside of peak seasons. If you're planning to order more than 10 copies of your book, contact us to get a quote.
| Destination | Shipping Cost | Shipping Time (excl. manufacturing) |
| --- | --- | --- |
| United States | From $7.50 | 5-7 business days |
| Canada | From $9.80 | 5-7 business days |
| United Kingdom | From $5.71 | 5-7 business days |
| Western Europe | From $4.90 | 5-7 business days |
| Eastern Europe | From $10.88 | 7-10 business days |
| Australia | From $16.33 | 7-10 business days |
| Rest of the World | From $10.88 | 10 business days or more |
*All prices are estimates per one book and are subject to change. The exact shipping cost will be calculated at checkout and you'll be able to choose your currency. The timeframe does not include manufacturing time. Shipping prices vary depending on the book type, as some books are only printed in Europe.